Proposition 65 is the Safe Drinking Water and Toxic Enforcement Act of 1986. Do you remember voting for that? Of course, you would, who wouldn't? So what's that got to do with the restaurant business? The answer is … a lawyer's dream – fine print! Most of the filed complaints are called "straw man plaintiffs" which means the attorney isn't representing an actual client. They just have some underlings cruise around and find restaurants out of compliance.
Much like the ADA, there are a slew of lawyers out there cruising for restaurants and bars that are not in compliance with Proposition 65. It is the same MO, they send a letter demanding money or threaten a lawsuit filing, unfortunately, it works and most restaurants just feed the coffers of these extortionists. There is absolutely nothing wrong with watchdogs that keep business' in compliance with hard-fought victories in many circumstances; ADA compliance being one and Proposition 65 as it was meant to be applied. In fact, we need citizens out there making sure businesses comply with these standards, and not website driven attorneys.
As part of Proposition 65, there are warnings on products sold in California if they contain chemicals on the authorized list. "WARNING: This product contains chemicals known to the State of California to cause cancer and birth defects or other reproductive harm." There is no regulation that requires the listing of what chemical might be present, so the signs start to fade into non-recognition for both the customer and the operator, and that is where the trouble begins. You probably posted it back when it became law, but after a remodel or a paint job, it never got posted again. Warnings in restaurants' include listed substances in bread, French fries, alcohol, drinking glasses, fish, beef and chicken, just to name a few.
Violations imposed by government agencies can be expensive, up to $2,500 per day for ongoing violators. The individual lawsuit from attorneys cruising for violators is a plague on the restaurant business. Failure to post the warning signage exposes the operator to these types of lawsuits. Restaurants may have additional requirements depending on what city they are operating in – including the number of languages the signs must address.
Assemblyman Mike Gatto, Silverlake, has proposed AB227 which would allow a business that receives notice for violating the postings requirement to cure the violation within 14 days to avoid a lawsuit. This is going to be a tough bill to get through as consumer attorneys will not like the loss of dollars they have been able to collect over the past twenty five years. The CRA is supporting Assemblyman Gallo and this bill, and restaurant operators should support both too!
To show your support contact the CRA at www.calrest.org and Assemblyman Gallo at assemblymember.gatto@assenmbly.ca.gov
---
About the Author
Jean Hagan, Principal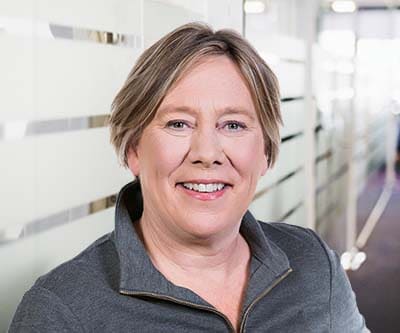 Restaurant, Hospitality
Jean has owned, operated, and consulted in the restaurant industry for more than 30 years. During that time, she worked with a well-known national chain; owned a food and beverage company that operated multiple restaurants, bars, and event spaces in the Squaw Valley area; and became the president, CEO, CFO, and shareholder of one of the highest-grossing restaurants in California. Today, Jean is Principal and leads the Restaurant Operations Consulting practice at KROST. » Full Bio