Our team simplifies the complex by implementing KROST Fund Admin Solutions for our Private Equity / Venture Capital clients so that they receive reliable and timely financial information through a tech-forward, streamlined experience. With our custom-built automation software, clients can analyze key performance indicators without spending hundreds of hours compiling information across multiple reporting systems. Our services are intended for Fund Managers that want to simplify their accounting and financial reporting processes.
Discover how we can help you through our case studies below:
Discover Your Fund Admin Solutions and Services
We have created a specialty suite of services that specifically cater to our Fund clients. We have experience servicing clients in a variety of sectors, such as private equity, hedge funds, real estate funds, venture capital, and more.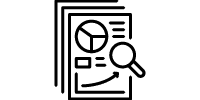 CORE FUND ADMINISTRATION SERVICES
• KROST Business Intelligence (KBI)
• Financial Reporting
• Internal Controls and Process Documentation
• Waterfall and Carried Interest Calculations
• Management and Incentive Fee Analysis
• Performance Returns Calculation
• Capital Call and Distribution Management
• Audit Support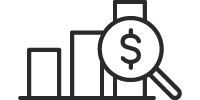 EMERGING FUND SOLUTIONS
• Internal Controls and Processes
• Waterfall Calculations Set Up
• Tax Structuring
• Performance Returns Calculation
• Capital Call and Distribution Management