Sell-Side Due Diligence
Before embarking on the process of selling a business, it is important for shareholders and managers to conduct a comprehensive assessment of the company's readiness for a sale. At KROST, we offer Sell-Side due diligence services specifically designed to evaluate and analyze the key components of a business, ensuring that sellers are well-prepared for a successful transaction.
Our Sell-Side due diligence process encompasses a thorough examination of various factors that contribute to the overall value and attractiveness of the business. This includes a meticulous review of financials, taxes, corporate documentation, business models, management teams, systems, and processes. By conducting this in-depth analysis, we can identify potential issues and areas for improvement, enabling sellers to take proactive measures to address them before engaging in the sale process.
Key performance indicators play a vital role in assessing the health and potential of a business. Our team focuses on evaluating critical metrics such as revenue, user base growth, EBITDA, working capital, customer acquisition costs, and product margins. Additionally, we may conduct assessments in areas such as tax, human resources, IT, and cybersecurity to provide a comprehensive evaluation of the business's overall strengths and weaknesses.
By engaging in Sell-Side due diligence, sellers gain several advantages: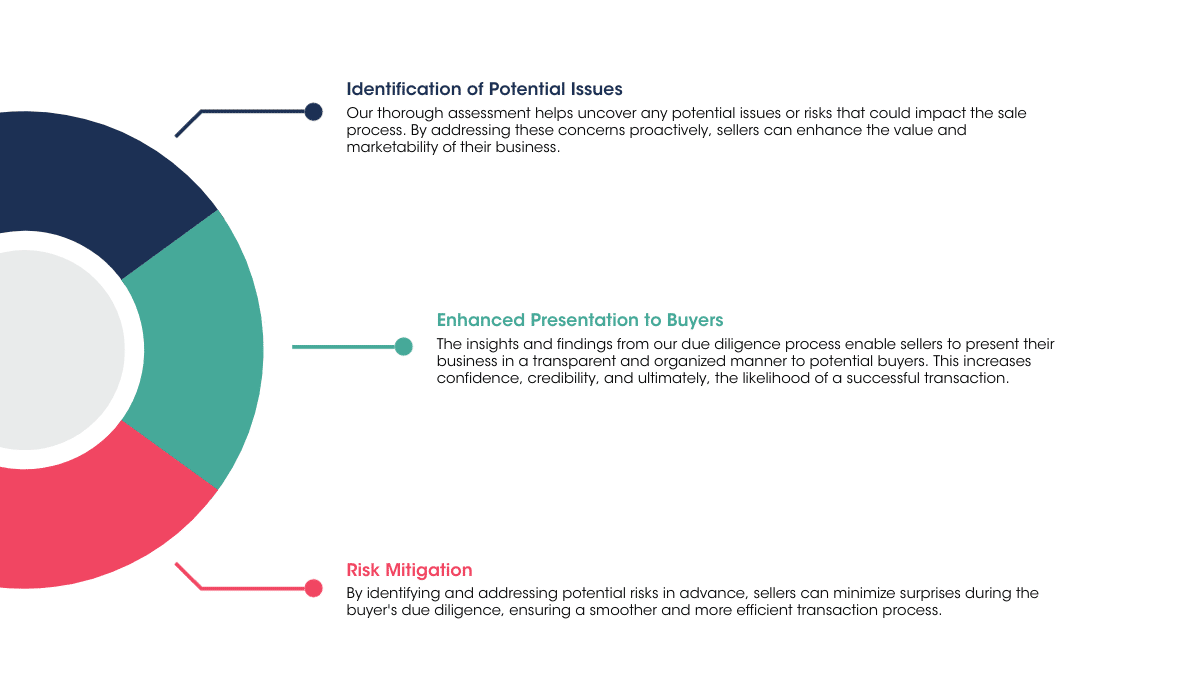 Sell-Side due diligence enhances value for shareholders by proactively addressing issues, increasing transparency, and providing a competitive advantage in negotiations. By taking these steps, shareholders can maximize the value of their business and achieve a successful transaction outcome.
At KROST, we leverage our expertise and experience to conduct thorough Sell-Side due diligence, providing sellers with valuable insights and actionable recommendations. Our aim is to ensure that businesses are well-positioned and equipped for a successful sale, maximizing value and minimizing potential obstacles throughout the transaction process.