It's such an amazing but unsettling time to be in our profession. Over the next several years, the accounting industry will look quite different due to technological advances. Many of the things we are doing today will be done significantly different down the road. When I look back over the last 30+ years, there have been lots of changes in our industry, however, it seems like we will experience more unprecedented disruption looking forward.
Technology will change our industry in every way and aspect, including the way we work, the areas we work in, and the people we recruit, hire, and develop.
Audit and tax compliance revenue work will become commoditized. Artificial Intelligence and Blockchain will take away the need for "number crunchers," so we will need to adapt to the changes to be more consultative and less compliance-oriented. Bookkeeping will continue to be automated with seamless integrations between our clients, vendors, and banks so there will be an erosion of fees in that area as well. Almost all service lines in our profession today will be impacted one way or the other by the technology of tomorrow.
So that should mean less pressure to recruit and retain people because they will be replaced by machines, right? To some degree yes, but it will be different and more complex. We will have to re-train ourselves and our seasoned team members to be more proactive and act less like historians. We will hire less young staff, fresh out of school, and hire more experienced, critical thinkers. We will recruit and hire from outside our profession including non-accountants, with specific industry operational experience. We will bring in talent especially from the IT industry. Our historical pyramid labor model will look more like a diamond.
The future of our profession is changing so quickly that smaller CPA firms feel they must merge or sell and retire. They either do not have the resources or the desire to keep up with all the upcoming technological advances, especially near the end of their careers. The disparity between aging partners and accelerated growth in technology will continue to increase the number of mergers and acquisitions transactions seen in this industry for years to come.
Short of getting out of the profession, is there any good news during all this doom and gloom? Absolutely! The good news is that there will be amazing opportunities for those in our profession to leverage innovative technology and continue to find ways to add value to their clients.
It's not rocket science or anything new – adding value starts by spending time with clients, finding out what keeps them up at night and helping them find solutions; all while guiding their companies to become more profitable, so they can reach their financial goals. We must be the problem solvers. Being an expert at preparing tax returns or financial statements is not enough – we have to understand and help clients navigate their industry, help them understand new technologies, give them valuable real-time information, and help them get the right people into their organization. We need to be an integral part of their financial team, to be more consultative, and truly be a trusted advisor.
To transform your organization, consider the following:
• Hire, develop, and retain the best and brightest people. Hiring exceptional team members is the answer to just about everything! Again, nothing new, the only variance will be focusing on a new breed of talent: outside industry specialists; people that can lead a new service line, provide significant depth and experience in a certain industry, and those that have a background in technology.
• Embrace technology in every way. The top five areas affecting our industry in order of importance are data analytics, artificial intelligence, cybersecurity, continuous auditing, and blockchain. Real-time, meaningful information is what everyone needs, including us! If you're not spending time understanding each of these technologies, you are losing ground and potential opportunities.
• Developing specialties or niches are more critical now than ever before. Being consultative and the "expert" will not be commoditized like compliance work, providing value will be most important and generalists will not flourish in the future. Adding new service lines as well as attaining more knowledge in specific industries will be where we find opportunities to grow the profession.
• Outsourcing is key, especially for smaller firms. Many firms focus on their core services and simply don't have the time to move into other areas. The problem is that our clients need solutions and if we don't provide solutions, another firm will. If you do not have the resources and cannot hire the expertise – outsource.
We all know the future of the CPA profession is going to change due to technological advances like we have never seen before. It is now up to us to embrace the transformation and help our clients by fulfilling our label as the "trusted advisor."
---
About the Author
Gregory A. Kniss, CPA, Chairman of the Board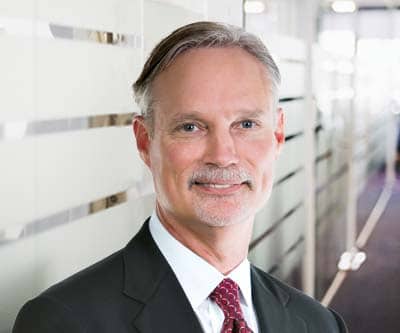 Tax, Tax Specialty Services, Mergers & Acquisitions, Technology Industry
Gregory Kniss, CPA, is Chairman of the Board for KROST & KBKG. Greg has been actively involved with the firm's business consulting and tax practice for nearly 40 years. Early in his career, Greg expanded and later became the Principal in charge of the firm's restaurant industry practice. Over the years, it became the firm's largest industry niche. » Full Bio