On April 9, 2020, the Federal Reserve announced additional actions to provide up to $2.3 trillion in loans to support the economy. This funding is aimed at assisting employers of all sizes and bolster the ability of state and local governments to deliver critical services during the COVID-19 pandemic. Specifically, they announced:
The Paycheck Protection Program Lending Facility (PPPLF), authorized under section 13(3) of the Federal Reserve Act, is intended to facilitate lending and extend credit to eligible financial institutions that originate Paycheck Protection Program (PPP) loans. Under PPPLF, the Federal Reserve Banks will lend to these PPP lenders on a non-recourse basis, taking the PPP Loans as collateral;
Ensure credit flows to small and mid-sized businesses with the purchase of up to $600 billion in loans through the Main Street New Loan Facility (MSNLF) and the Main Street Expanded Loan Facility (MSELF) intended to facilitate lending to small and medium-sized businesses by eligible lenders. The Department of the Treasury, using funding from the CARES Act, will provide $75 billion of equity investment in the facility;
Increase the flow of credit to businesses through the capital markets, by expanding the size and scope of the Primary and Secondary Market Corporate Credit Facilities (PMCCF and SMCCF) as well as the Term Asset-Backed Securities Loan Facility (TALF). These three programs will now support up to $850 billion in credit backed by $85 billion in credit protection provided by the Treasury; and
Help state and local governments manage cash flow stresses caused by the coronavirus pandemic by establishing a Municipal Liquidity Facility that will offer up to $500 billion in lending to states and municipalities. The Treasury will provide $35 billion of credit protection to the Federal Reserve for the Municipal Liquidity Facility using funds appropriated by the CARES Act.
View our a comparison chart of the Main Street New Loan Facility (MSNLF) and the Main Street Expanded Loan Facility (MSELF).
Do you need assistance determining which business provisions apply to your situation? We can help. Contact KROST today for consulting on the CARES Act. Visit our COVID-19 Resource page for more tools to help you during this difficult time.
---
About the Author
Paren Knadjian, Practice Leader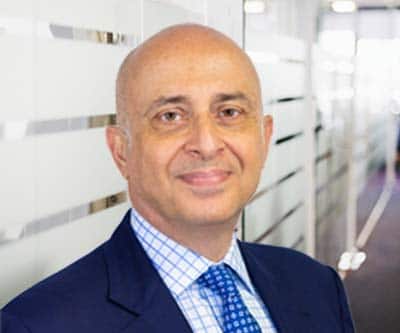 Mergers & Acquisitions, Technology, PPP Forgiveness
Paren is the practice leader of the M&A and Capital Markets group at KROST. He comes with over 20 years of experience in mergers and acquisitions as well as equity and debt financings. In that time, Paren successfully completed over 200 M&A and Capital Markets transactions worth over $1 billion, acting as both a buy-side and sell-side advisor. » Full Bio