KROST has now assisted over 50 clients prepare and submit PPP loan forgiveness applications to their lenders and those submitted to the SBA had 100% forgiveness.
Although there is no immediate rush to submit loan forgiveness, there are two main reasons companies are applying now rather than later. First, once forgiven, you can take the loan off your balance sheet. This is particularly important if you wish to borrow more money – perhaps the Main Street Loan Program, or, when it happens, PPP 2. Even commercial loans and re-financings consider how much current debt you have on your books – having your PPP forgiven improves your chances of a new or improved loan.
The 2nd reason is that, given there are 4.7 million PPP loans outstanding, we expect both the lenders and the SBA to build a significant backlog. The earlier you are in the queue, the quicker your application will be processed.
Our experience with PPP loans has also made us realize that the extraction and management of payroll data is more time consuming than we envisaged. There are many payroll providers and most of them have multiple systems.
As a result, and effective November 16th, we will be increasing our prices for the PPP forgiveness review service. The new prices will be as follows:
| No. of Employees | New Price | Current Price |
| --- | --- | --- |
| 1-50 | $4,000 | $3,000 |
| 51-100 | $5,000 | $4,000 |
| 100+ | $6,000 | $5,000 |
| Loans of $2 million or higher | $8,500 | $7,500 |
| Loans of $50,000 or less | $1,500 | New tier |
If you wish to sign up for the service at the current price, then please reach out to us no later than the close of business on November 13th, 2020.
Have questions about COVID-19? We have created a Resource Center for individuals and businesses.
---
About the Author
Paren Knadjian, Practice Leader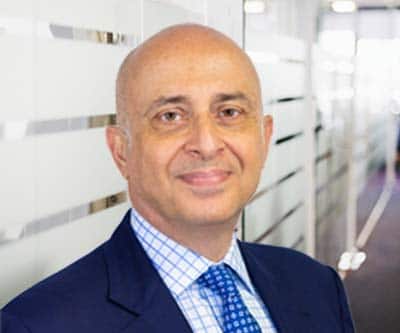 Mergers & Acquisitions, Technology, PPP Forgiveness
Paren is the practice leader of the M&A and Capital Markets group at KROST. He comes with over 20 years of experience in mergers and acquisitions as well as equity and debt financings. In that time, Paren successfully completed over 200 M&A and Capital Markets transactions worth over $1 billion, acting as both a buy-side and sell-side advisor. » Full Bio