On Wednesday, June 3rd, the Senate passed the House Bill HR 7010, that modifies the Paycheck Protection Program. Senate Majority Leader Mitch McConnell (R-KY) brought up the Bill just after 7 pm Eastern Time, and the measure passed by voice vote. The next step will be for President Donald Trump to sign it into law.
Sen. Ron Johnson, (R-WI), had objected a few hours earlier when Senate Minority Leader Chuck Schumer (D-NY) had asked for unanimous consent to pass the Bill. Johnson said he'd allow the unanimous consent request if the Senate and House small business committees signed a letter clarifying that the extension of the PPP to the end of December would apply only to spending and not extend the application deadline. The letter was printed and put on record.
The work on the program is not over, however. Senate Small Business and Entrepreneurship Chairman Marco Rubio (R-FL) and Sen. Susan Collins (R-ME) will continue working on technical fixes.
The Bill, HR 7010, the Paycheck Protection Program Flexibility Act of 2020, passed in the House by a vote of 417-1, on May 28th.
Specifically, the Bill:
Extends the PPP program from June 30th to December 31st, 2020, extending the period in which borrowers can re-hire employees to pre-COVID-19 levels.
Extends the 8-week period, during which eligible expenses are forgivable, to 24 weeks.
Extends the loan term from 2 to 5 years.
Increases the current limitation on forgivable non-payroll expenses (such as rent, utility payments and mortgage interest) from 25% to 40% of total expenditure.
Ensures full access to payroll tax deferment for businesses that take PPP loans.
The PPP has proven to be hugely popular with small businesses. As of May 27th, 4.45 million entities have been approved for or received PPP Loans totaling $510.5 billion in value. The average loan size is $115k, with 64% below $50k, 79% below $100k and 0.9 % above $2 million. Over $140 billion in PPP funding is still available.
KROST has assisted over 250 firms and individuals apply for and receive over $200 million in PPP and EIDL loans. It has also provided a popular PPP Budgeting, Tracking and Optimizing Tool free of charge to its customers.
This article will be updated after the Bill is signed.
Have questions about COVID-19? We have created a Resource Center for individuals and businesses.
---
About the Author
Paren Knadjian, Practice Leader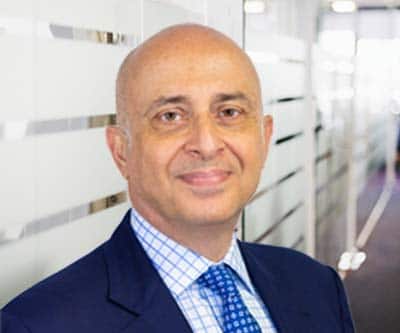 Mergers & Acquisitions, Technology, PPP Forgiveness
Paren is the practice leader of the M&A and Capital Markets group at KROST. He comes with over 20 years of experience in mergers and acquisitions as well as equity and debt financings. In that time, Paren successfully completed over 200 M&A and Capital Markets transactions worth over $1 billion, acting as both a buy-side and sell-side advisor. » Full Bio