This is a preview of one of the articles in the new KROST Quarterly Technology Issue, titled "The Streaming Wars: Technology Trends in Media and Entertainment" by Paren Knadjian.
The U.S. media and entertainment (M&E) industry is the largest in the world. At $717 billion, it represents a third of the global M&E industry. It includes motion pictures, television programming and commercials, streaming content, music and audio recordings, broadcast, radio, book publishing, video games, and ancillary services and products. The U.S. M&E industry is expected to reach more than $825 billion by 2023.
What direction will this behemoth industry take in the 2020s and beyond? How will customers consume entertainment content? This is the question vexing every M&E company in the world plus the providers of broadband services, social networking, e-commerce, and consumer technology companies.
Buy Market Share
One way to be a major player in the industry is to buy other key businesses in the market. The most 360-degree player in this industry is now AT&T. With its $85 billion acquisition of Time Warner (which included Warner Brothers, TBS, TNT, HBO and CNN), it instantly became a key player in the M&E industry. It had previously acquired DirectTV for $67.1 billion in 2014. It is also investing heavily in 5G wireless, spending $982.5 million to buy 831 24GHz spectrum licenses from the FCC, excluding the costs of installing 5G equipment and infrastructure. Finally, it is a significant player in the wired broadband industry (fiber optics and copper) to home… Continue here »
Learn more about Paren Knadjian »
Learn more about KROST's Technology Industry Services »
KROST Quarterly is a digital publication that highlights some of the hot topics in the accounting and finance industry. Volume 3, Issue 1 highlights some of the hot topics in the technology industry, including technology trends in media entertainment, privacy laws, 83(b) elections, R&D tax credits for software development, quantum computing, and more.
---
About the Author
<Paren Knadjian, Practice Leader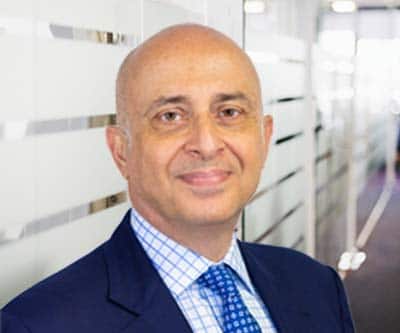 Mergers & Acquisitions, Technology, PPP Forgiveness
Paren is the practice leader of the M&A and Capital Markets group at KROST. He comes with over 20 years of experience in mergers and acquisitions as well as equity and debt financings. In that time, Paren successfully completed over 200 M&A and Capital Markets transactions worth over $1 billion, acting as both a buy-side and sell-side advisor. » Full Bio