M&A and Capital Markets Practice Leader Paren Knadjian recently published an article for our newest KROST Quarterly Magazine: The Financial Services Issue titled "FinTech M&A and Market Report H1 2019".
The Financial Technology market (FinTech) continues to grow and flourish in 2019 with Venture Capital (VC) aggressively funding start-ups, Private Equity (PE) firms active in buyouts and growth investments, and incumbent financial institutions stepping up their M&A activity. Transactions remain robust with 1,212 deals announced in 2019 so far (as of June 30, 2019) amounting to $100 billion in capital deployed. That's only 31% of deals announced in 2018 by deal count, but 54% of the capital deployed.
52% of the activity was corporate deals including divestitures.
32% was PE growth and buyout activity including buyout/leveraged buyouts (LBOs), management buy-ins, add-ons, growth/expansion, asset acquisitions, and dividend recapitalizations. 10% by volume was VC and angel activity (all stages) and 6% was public market activities including Initial Public Offerings (IPOs), Private Investment in Public Equity (PIPEs), and reverse mergers.
The main blockbuster deal in 2019 was the $22 billion acquisition of merchant services provider First Data (NYS: FDC) by banking technology provider Fiserv (NAS: FISV). Fiserv has been very active in the last 3 years booking 14 transactions in total.
The early months of 2019 saw the most activity. In February 2019, Dunn & Bradstreet was acquired by CC Capital, Thomas H. Lee Partners, and others through a $6.9 billion public-to-private LBO. In January 2019, payment services provider Concardis was acquired by Nets via its financial sponsors Advent International, Bain Capital, and others for $6 billion.
Transaction valuations have also risen in 2019, valuation/revenue multiples are…Continue »
Source: Pitchbook Data
Learn more about KROST's Financial Services sector »
---
About the Author
Paren Knadjian, Practice Leader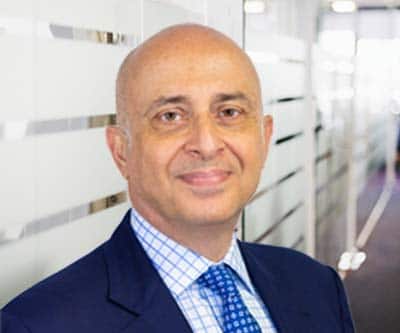 Mergers & Acquisitions, Technology, PPP Forgiveness
Paren is the practice leader of the M&A and Capital Markets group at KROST. He comes with over 20 years of experience in mergers and acquisitions as well as equity and debt financings. In that time, Paren successfully completed over 200 M&A and Capital Markets transactions worth over $1 billion, acting as both a buy-side and sell-side advisor. » Full Bio