M&A Activity
M&A activity in the Food & Beverage space remains healthy with just under 250 deals announced in Q1 2018, down from 370 deals on Q1 2017 (which was a very high quarter in terms of deal count and aggregate transaction value).
The largest deal by far was the $23 billion Leveraged Buyout (LBO) of Dr. Pepper Snapple Group by Keurig Green Mountain, backed by German investment firm JAB Holding Company and BDT Capital Partners. Keurig Green Mountain, best known for its single-serve coffee products, also owns Panera, Caribou Coffee and other breakfast and coffee concepts. JAB is keeping Dr. Pepper as a partially public company – the new entity will be 87 percent owned by Keurig shareholders and 13 percent owned by Dr. Pepper shareholders.
The second largest transaction was the $7.7 billion-dollar acquisition of pet product company Blue Buffalo by General Mills – an impressive 6x Revenue and 25x EBITDA multiple of the target company. Campbell Soup, on the other hand, is planning to pay an even more impressive 44x EBITDA multiple for Charlotte-based snack manufacturer Snyder-Lance. The deal was announced in December, but Snyder-Lance recently got shareholder approval for the deal, so it should close soon. Staying in the snack space, another significant deal was the $1.6 billion purchase of Amplify Snacks by The Hershey Company. Amplify's best-known product is their Skinny Pop Popcorn brand.
The largest non-US deal was the $5 billion acquisition of Vietnam based SABECO by Thai Beverage Public. Another significant deal in the beverages space was the $3.57 billion acquisition of Patron Spirits by Bacardi. This transaction will make Bacardi the number one spirits player in the super-premium segment and the second largest spirits company, by market share, in the U.S. Ferrero International's $2.8 billion acquisition of the US Confectionery Business of Nestle was also an eye-catching, international transaction.
Interest in producers of plant-based products remains high – an example of that was the sale of the Field Roast Grain Meat Company to Canadian Maple Leaf Foods. Dairy products producers remain active in the M&A space, with Unilever's purchase of Romanian Berry Ice and Lactalis's purchase of Siggis.
Venture Funding
Venture activity is still brisk, with just under 200 deals announced in Q1 2018, down from 286 in Q1 2017.
Ripple Foods, the company that provides pea-based dairy-free drinks and Greek-style yogurt, raised $65 million of Series C venture funding in a deal led by Euclidean Capital, putting the company's pre-money valuation at $285 million.
Given Blue Apron's less than stellar stock market performance, it is, perhaps, surprising, to see that Sun Basket, a competing meal-kit subscription service, raised $57.8 million in a combination of debt and equity, putting the company's pre-money valuation at $465 million. $42.8 million of the Series D equity funding was led by August Capital, $15 million of debt came from Trinity Capital Investment.
Revolution Foods, a company that provides school meals and ready-to-eat meal kits for children raised $45.98 million of Series I funding from Collaborative Fund, Revolution and PaoCapital. Another ready-to-eat meal company, Hungryroot, raised $22.82 million of Series B venture funding in a deal led by Crosslink Capital and Lightspeed Venture Partners.
Significant international transactions included Foodspring, a German sports nutrition company that raised EUR 22 million of venture funding in a deal led by Fonterra Co-operative Group and Guosto, a British meal-kit delivery company, that raised GBP 28.5 million of venture funding from Hargreave Hale, Angel CoFund, and MMC Ventures.
Questions about expanding your restaurant business? » Contact us today
---
About the Author
Paren Knadjian, Practice Leader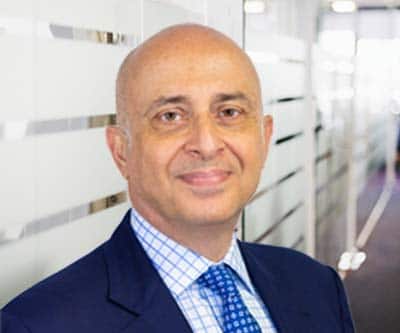 Mergers & Acquisitions, Technology, PPP Forgiveness
Paren is the practice leader of the M&A and Capital Markets group at KROST. He comes with over 20 years of experience in mergers and acquisitions as well as equity and debt financings. In that time, Paren successfully completed over 200 M&A and Capital Markets transactions worth over $1 billion, acting as both a buy-side and sell-side advisor. » Full Bio