Amid all of the chaos of the last two weeks and the severe impact COVID-19 has had on many businesses and individuals, one bright spot is shining through: mortgage rates are low. Thanks to the Federal Reserve dropping the federal funds rate to 0% in response to the coronavirus pandemic, refinancing now may be a good strategy for some real estate owners.
While the Federal Reserve dropped rates to 0%, this does not mean that mortgage rates will drop to 0% as well. However, mortgage rates do typically follow suit in response to the Federal Reserve. According to Freddie Mac, 30-year fixed mortgage rates dropped from 4.37% in February of 2019 to 3.47% in February of 2020. 15-year fixed-rate mortgages are down from 3.8% in February 2019 to 2.97% in 2020. As of today, mortgage rates have risen slightly from February's numbers coming in at 3.88% for 30-year and 3.32% for 15-year but remain historically low. As things continue to heat up with the global pandemic, we may see more changes, but only time will tell.
Refinancing may not be easy at this time due to "safer at home" and similar ordinances. Hundreds of recording offices across the nation are closed due to state and local mandates, which may make it challenging to secure refinancing. In addition to these hurdles, refinancing requires appraisals, title search, and application fees, and it can cost anywhere from 2-5% of the loan's principal. While this may be the case, it's still worthwhile to pursue as a way to reduce loan payments during a difficult time. According to Investopedia, it's advisable to refinance if you can reduce interest rates by 2%.
Additional factors that may weigh in on the decision to refinance include:
How long you plan to own the property?
Do you have an adjustable or fixed-rate mortgage? Do you plan to convert?
What is the current term? 15 year or 30 year?
How much money can you save if you refinance?
Refinancing can be a great strategy to employ to reduce monthly mortgage payments and lower overall debt. Just be sure to consider all of the finer details. For questions about the real estate industry, please contact our experts. We are here to help you with your tax, accounting, and consulting needs as we understand this is a tumultuous and confusing time. We are doing our best to keep you informed and gather as much information as possible to help you navigate the daily changes our nation faces. If you are negatively impacted by the Coronavirus, our thoughts are with you at this time. Let us know what we can do to support you or your business.
---
Sources:
https://www.lendingtree.com
http://www.freddiemac.com/pmms
https://www.investopedia.com/mortgage/refinance/when-and-when-not-to-refinance-mortgage/
---
About the Author
Lou Guerrero, CPA, MBT, Principal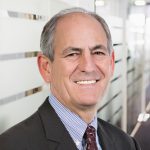 Tax, Tax Specialty Services, Financial Services Sector
Luis (Lou) A. Guerrero, CPA, MBT is Vice President of KROST CPAs and Consultants. As the Tax Practice department leader for KROST, Lou is responsible for the overall tax function of the firm and specializes in clients in the Financial Services sector (hedge funds, money managers, private equity), family office and high net worth individuals, Real Estate, Food Service (restaurants and related), Technology (including manufacturing and distribution) and professional service firms. » Full Bio