Our Restaurant team will be exhibiting at the 2023 Western Foodservice & Hospitality Expo on Monday, August 7th. The event will run from August 6th-8th and take place at the Anaheim Convention Center. We are partnering up with Restaurants Care at Booth #3167 to raise money to help strengthen California's only statewide relief fund for food and beverage workers and small restaurants. All donations will be used to provide financial relief to food and beverage workers across California. Come by to say hello and spin our Wheel of Gift Certificate Fortune to win various prizes, including a chance to take home our grand prize – an iPad!
Thank you to our partners, The Lobster, Honey Salt, Lure Fish House, Joan's on Third, Acme Hospitality Group, The Milky Way, The Local Peasant, Black Market Liquor Bar, Scopa Italian Roots, DAMA, Granville, El Coyote, Cocina y Calaveras, 10 Speed Coffee, Pedalers Fork, Applepan, Moby Dick Restaurant, Calif Chicken Café, The Waffle, Nate 'n Al's, Roll-Em-Up Taquitos, and 1933 Group, who were generous enough to provide multiple $20-$200 gift cards for our prize wheel.
KROST has once again teamed up with Restaurants Care to support the restaurant communities in their time of need. From providing stable housing, buying baby formula, and helping make payroll, Restaurants Care has assisted in keeping hundreds of people afloat.
Restaurants Care is an established, non-profit program of the California Restaurant Foundation. They provide direct financial relief to restaurant workers facing unforeseen hardship. Since 1981, the California Restaurant Foundation has been cooking up stronger communities in California by investing in the people at the heart of our restaurant industry.
The Western Foodservice & Hospitality Expo is bigger and better than ever. By attending, you will have the opportunity to join more than thousands of your peers in experiencing the hottest menu trends, state-of-the-art design and decor, and the best in business education, all while in the presence of hundreds of exhibitors in the restaurant and foodservice community.
For more information about the event, please visit the Western Foodservice & Hospitality Expo website.
KROST's Restaurant Team exhibiting at the 2023 Western Foodservice & Hospitality Expo
---
About the Team
Jean Hagan, Principal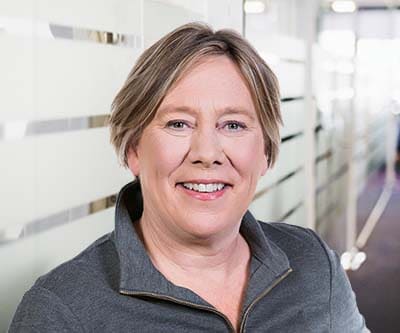 Restaurant, Hospitality
Jean has owned, operated, and consulted in the restaurant industry for more than 30 years. During that time, she worked with a well-known national chain; owned a food and beverage company that operated multiple restaurants, bars, and event spaces in the Squaw Valley area; and became the president, CEO, CFO, and shareholder of one of the highest-grossing restaurants in California. Today, Jean is the Principal and leads the Restaurant Operations Consulting practice at KROST. » Full Bio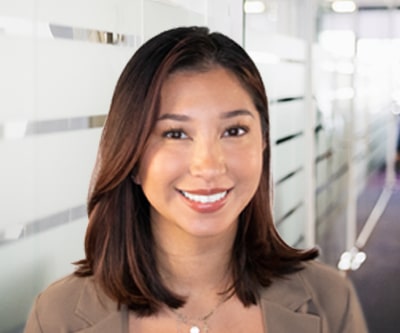 Cheyenne Gonzalez, Manager
Restaurant
Cheyenne Gonzalez is a Restaurant Business Manager at KROST. Cheyenne has over eight years of experience in bookkeeping and accounting. She started off her career bookkeeping in the restaurant industry, and from there, she did accounting for an advertising agency before moving to KROST. » Full Bio
Valentina Then, Manager
Restaurant, Hospitality
Valentina is a Manager at KROST in our Restaurant Business Management department. She has been with the firm since 2018 and has 10 years of experience with a variety of restaurant concepts. She focuses on accounting software implementation and financial reporting. » Full Bio