Growing up in Modesto Joe Hargrave wanted to go to culinary school and spend a lifetime in the food and beverage industry. Things changed a little after his first restaurant job when a mentor Chef advised him not to spend the money on culinary school and to just get a minimum wage job. The love of the industry sent him out into the world of restaurant management and eventually to open his own restaurant in the Marina District of San Francisco. That restaurant didn't make much of anything except debt – to pay back his investors he had to come up with a different idea.
Hargrave had an idea that the food he loved eating in Mexico could be recreated in San Francisco. From that thought, Tacolicious was born. Now a five-unit full-service restaurant company, Tacolicious continues to serve unique cuisine and culture to the Bay Area. From the owner to the employees and the facilities, it's important that each component stays true to their core culture and values. Like many restaurants, these core values include great food, drinks, and service, but extends to community involvement through their educational foundation – The Tacolicious School Project.
Starting out as a little Taco Stand near the Ferry Building, it has evolved a menu that seeks fresh, organic and flavorful items that speak to the true flavors of Mexico. Taco's still hold their place on the menu but items such as beet salad with grapefruit and pumpkin seeds, fresh tuna tostados, grilled squid Veracruz style round out the menu. Tacolicous sources local farms such as Dirty Girl produce Swanton Berry Farm, Marin Sun Farms and uses freshly made tortillas from San Francisco's La Palma Mexicatessen. As passionate as they are about food, they also have a love of tequila! You can choose from up to 140 different types.
Management training and development is paramount to the way Tacolicious approaches their expansion. Stores have core management teams that are trained on systems and procedures to ensure the best guest experience and the most efficient operations. Seminars and skills training help the management team achieve their performance targets.
Tacolicious also has a retail relationship with Williams-Sonoma for their salsa's. Meant to be used as a traditional condiment like in Mexico, these salsa's are perfect for adding to taco's, egg dishes and grilled meat/fish. They also have their braising liquids available, inspired by how they prepare their boneless short rib taco meat at the restaurants.
Proud to be part of the San Francisco food scene and an innovator in serving their community – Tacolicious is now looking for other sites outside the bay area to continue their expansion.
We are proud and excited to have Tacolicious as our client.
---
About the Author
Jean Hagan, Principal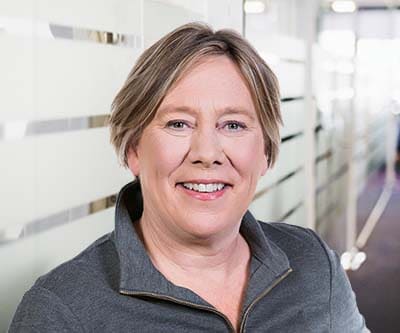 Restaurant, Hospitality
Jean has owned, operated, and consulted in the restaurant industry for more than 30 years. During that time, she worked with a well-known national chain; owned a food and beverage company that operated multiple restaurants, bars, and event spaces in the Squaw Valley area; and became the president, CEO, CFO, and shareholder of one of the highest-grossing restaurants in California. Today, Jean is Principal and leads the Restaurant Operations Consulting practice at KROST. » Full Bio