Cloud computing is the future of the accounting industry. Essentially cloud computing is the storing, managing, and processing data on the internet instead of storing information on local hard drives or servers. Information can be accessed from any device and is easily shared with management, team members and trusted advisers. Cloud computing simplifies the accounting process and allows accountants to update, access and review records in real-time. Automated processes save businesses time by reducing manual data entry and increasing efficiency through automation and collaboration.
Our KROST team and clients can easily access online platforms and see their financial data on their own time, from anywhere. Real-time data is automatically synced, without needing to keep physical filing cabinets and historical bills can be easily searched electronically. Bank transactions can be automatically synced, and payments can be conveniently tracked when they are sent and received. Payments are also completed virtually, so there is no need to write a check, which gives greater visibility and security for our clients.
KROST's Client Accounting Services (CAS) include the implementation of cloud computing, outsourced client accounting services, data analytics, and more. KROST can help your business understand innovative processes and stay up to date on industry trends. Our clients have their data at their fingertips and can access the same information we see on their own time. Contact us today to learn more about how cloud computing can benefit your business.
---
About the Author
Stacey Korman, CPA, MST, Principal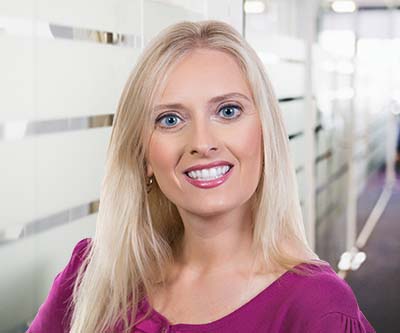 Accounting, Client Account Services (CAS)
Stacey Korman is the Accounting Principal at KROST. She is a key member of our advisory team and is a trusted consultant. Stacey has extensive experience in assurance, advisory, and accounting services, with an emphasis on middle-market companies and high-net-worth individuals. She has spent her career managing audits, reviews, and compilation engagements. » Full Bio